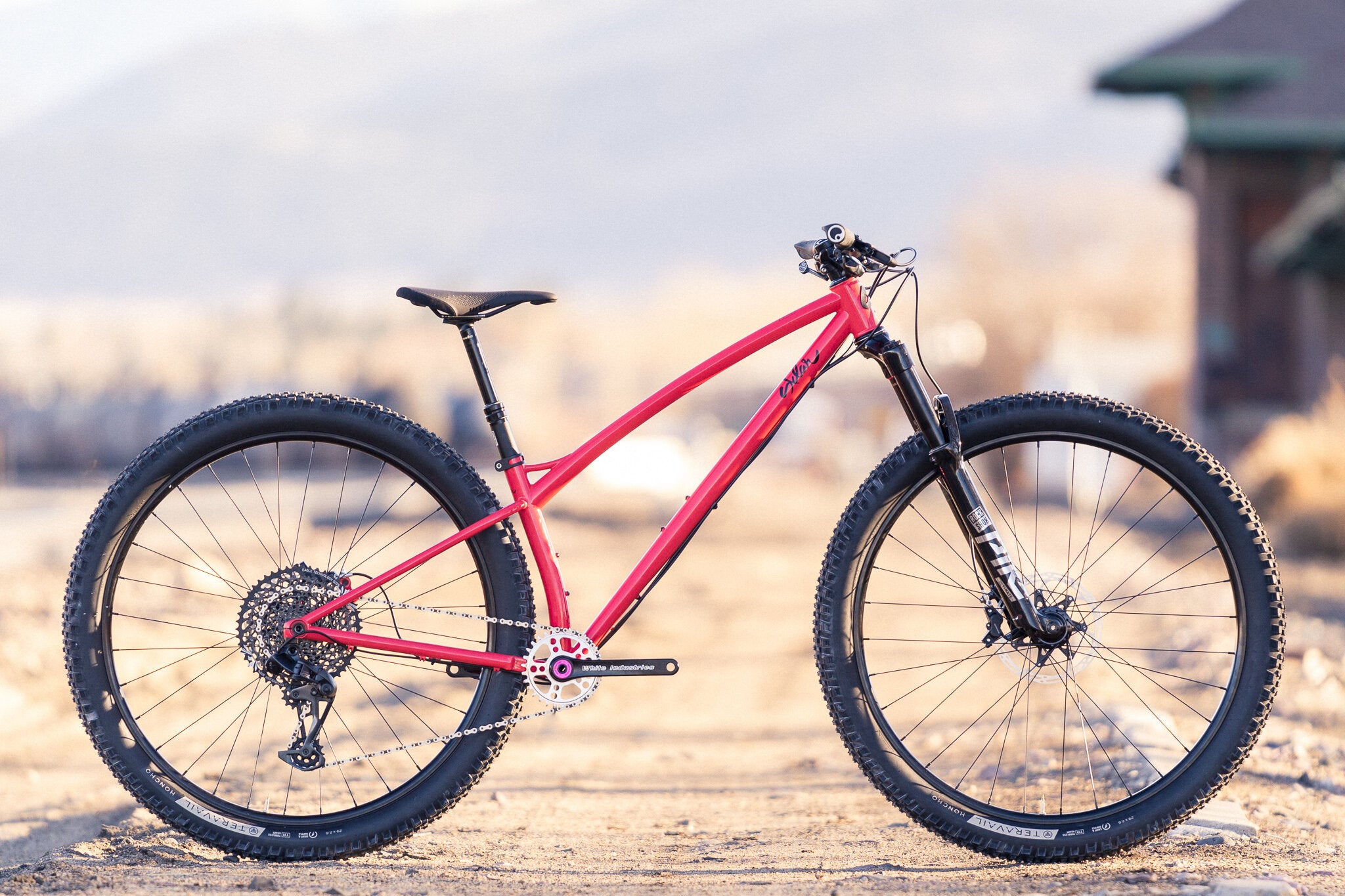 Sue's SweetSpot steel hardtail mountain bike
The Sweet Spot is Sklar's non-custom steel hardtail mountain bike. Instead of being custom built, these bikes come in three sizes and four color options. Available as frameset only, or in two different builds. This allows a quicker lead time while still delivering a bike built to order just for you.
Sue and her husband Charlie ordered matching Sweet Spots to do some exploring near Helena, Montana where they are spending their retirement. How fun!
Sue's Sweet Spot is a size Small in Strawberry with the alloy build.
Learn more about the Sklar Sweet Spot steel hardtail mountain bike