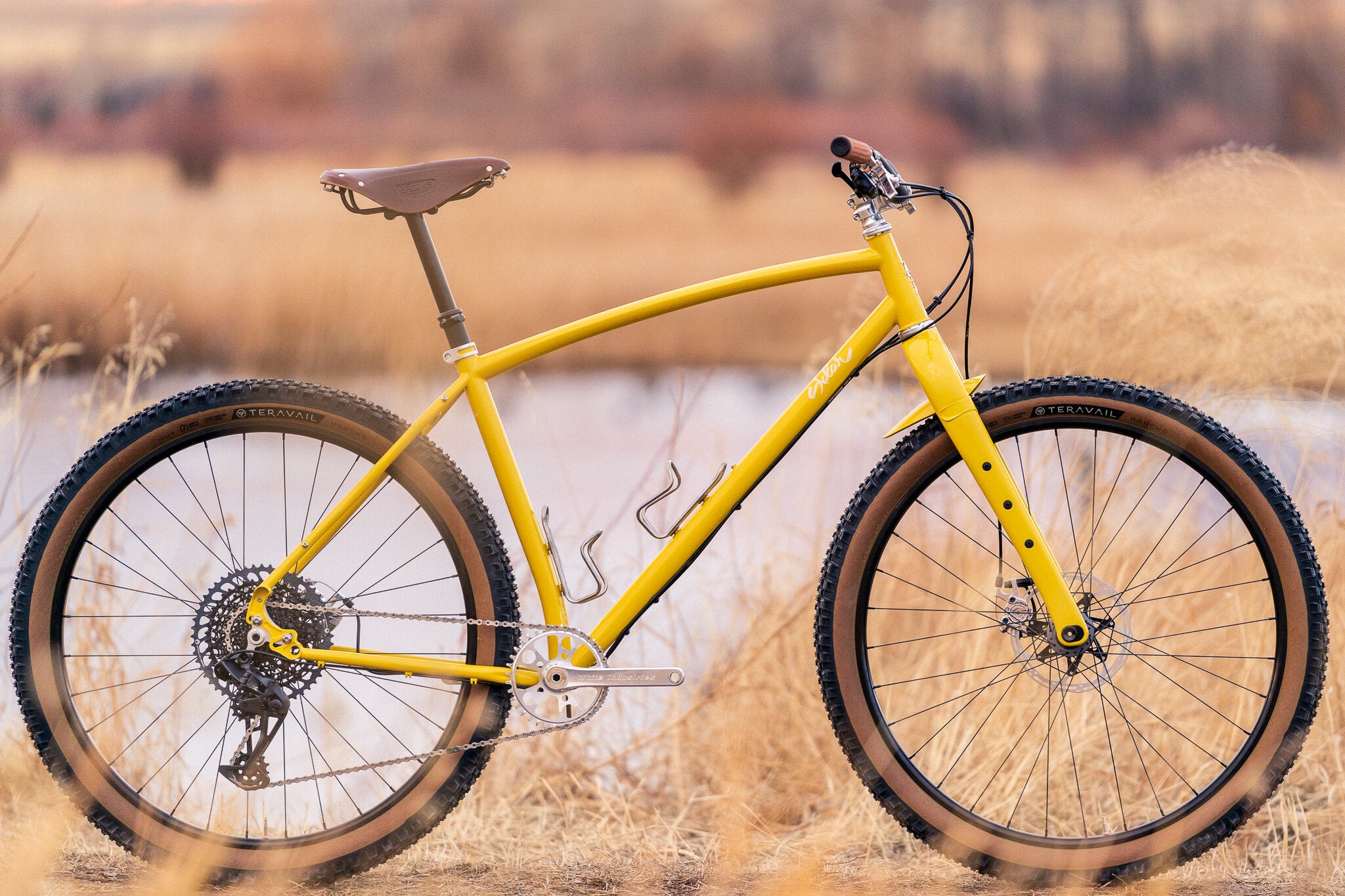 Brian's Performace Basket Jammer
The PBJ!
It is your go-to. The trusty sandwich that never lets you down, and the bike that does it all.
All said and done, the Performace Basket Jammer is really a cross country mountain bike, but don't let that fool you, it wants to do all the types of riding.
Optimized for a 2.6" tire but happy running skinnier, this bike is here for day-long excursions, neighborhood trail hot laps, or multi-week expeditions. The playful and nimble geometry takes a hint from the things we have learned from modern forward geometry mountain bikes that make the bike stable and planted when loaded down for touring or big days. Take off your bags and you are left with a really fun, simple bike that does it all.
Brian set his up with the alloy mechanical build and went with my personal favorite color - Chevy yellow.
Got to love those shiny bits from Paul compnonent and White Industries.
Learn more about the Sklar PBJ