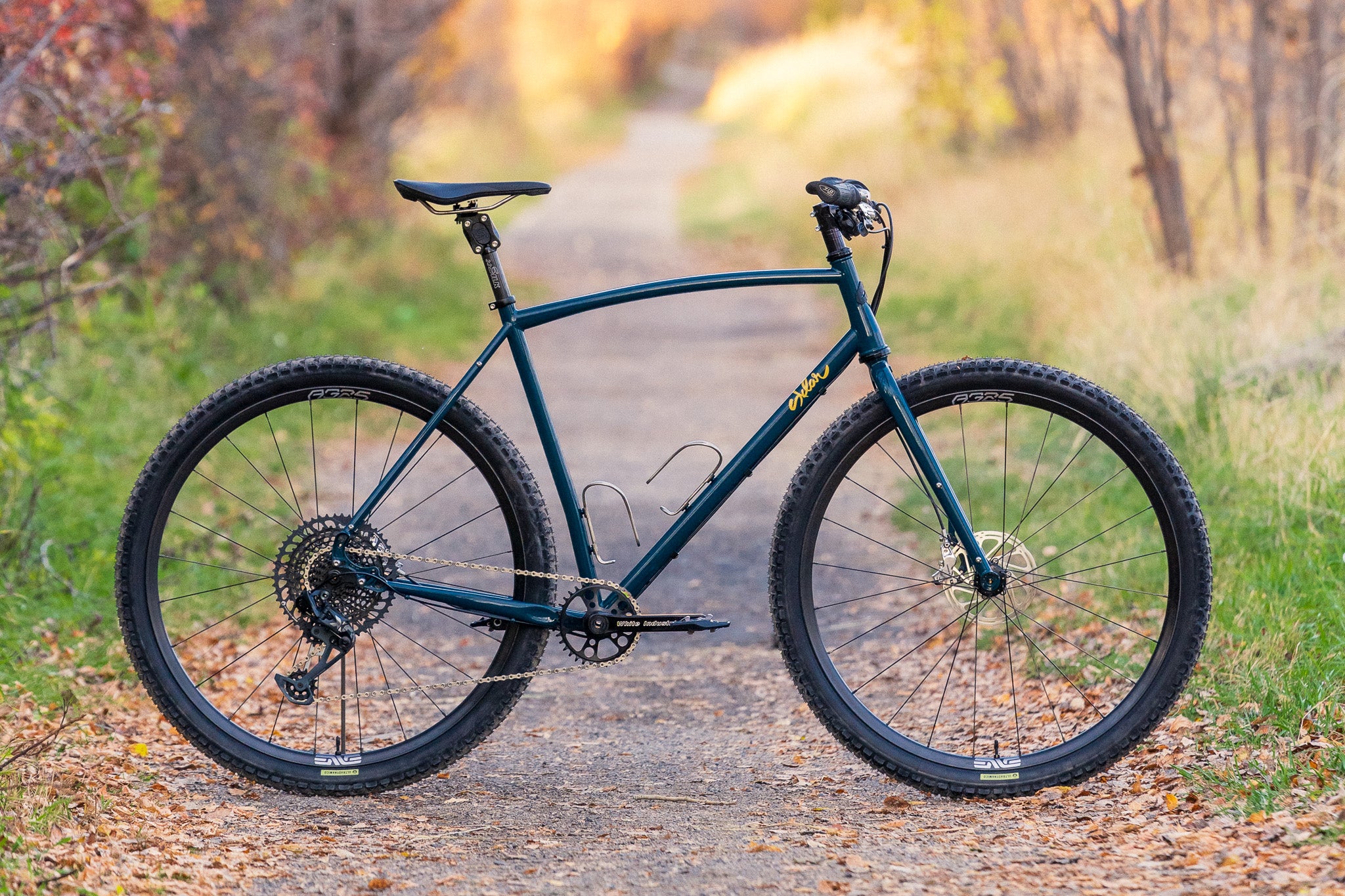 Tom's Super Sweet flat bar SuperSomething Gravel Bike
We sure have been having fun with these complete builds on the SuperSomething frameset. We have some "baseline" gravel bike build kits that we usually start with (please email us if you are interested in chatting about one of those) But Tom went fully off-script for this one and we are really excited about how it turned out. 
This 58CM frame in Ocean Blue was treated to some nice Enve wheels and other carbon bits like the sweepy flat bar from SQ labs and EEsilk seatpost from cane creek. The drivetrain is a nice 12 speed unit from Sram and some light hydro brakes as well. And don't forget cycling's most stylish rubber the Ultradynamico MARS tires. I suppose this is really what people mean when they say ATB. This bike is going to be a joy to ride around all sorts of terrains and we are psyched for Tom to get it out there!
Happy trails,
Adam