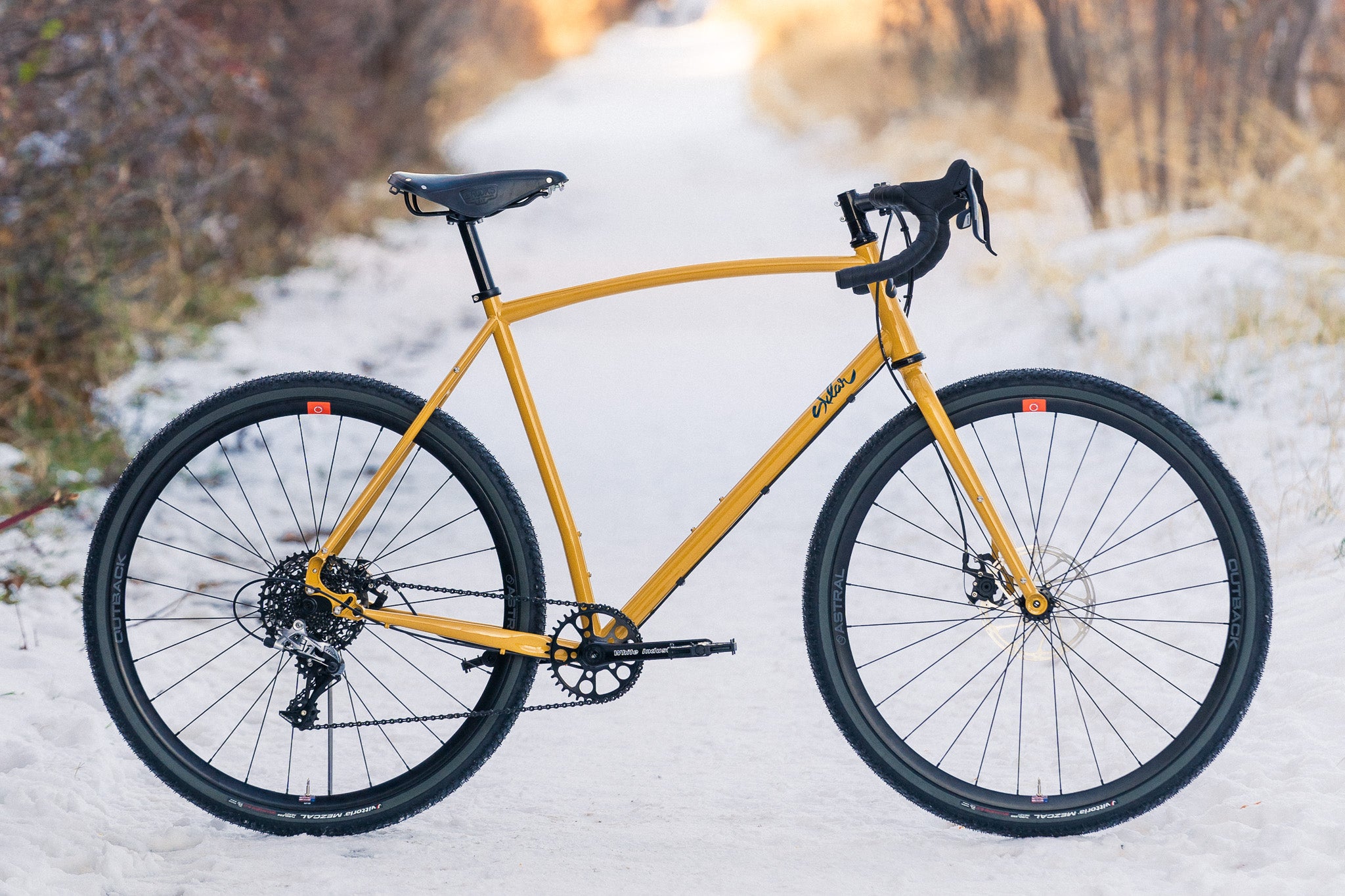 Ferdinand's SuperSomething Gravel Bike Complete Build
Ferdinand lives in Los Angeles, which for a city of its size and especially its reputation as a car city, has some really fun riding, especially for a gravel bike like this. I have been fortunate to spend a lot of time visiting LA over the years and doing some of the fun riding for myself. It is pretty cool how up into the mountains you can get without seeing too many people and then bomb down some hills and have access to all that amazing food and art and be right back in one of the cultural hubs of the world. All that to say, a SuperSomething is a great LA bike. 
Ferdinand came to us asking for a gravel bike with a mechanical build, no hydraulics and lots of American made parts and that is what he got. We went with the classic Sram rival drivetrain paired with cranks, headset and hubs from White Industries. We have been specing the Astral Outback wheelset on so many of these SuperSomethings. If you want a quality wheelset with nice hubs that will last forever that is what we would recommend. Also they are quick and easy to get and made by some of the nicest people in the bike industry. What is not to love?
Of course the brakes are Klampers from PAUL and I'm a little excited to see this Vittoria tire on here, seems like a cool one. And finally a seatpost and stem from SimWorks.
All in all this is a great low-maintenance build with really nice things that will last a long time. Ride your bike, put it away, maybe lube the chain between rides and turn your pads in every now and then, but a bike like this lets you focus on getting out there and forget the rest.
You can learn more about the SuperSomething frameset here and drop us a line if you are interested in a complete build.
Cheers,
Adam