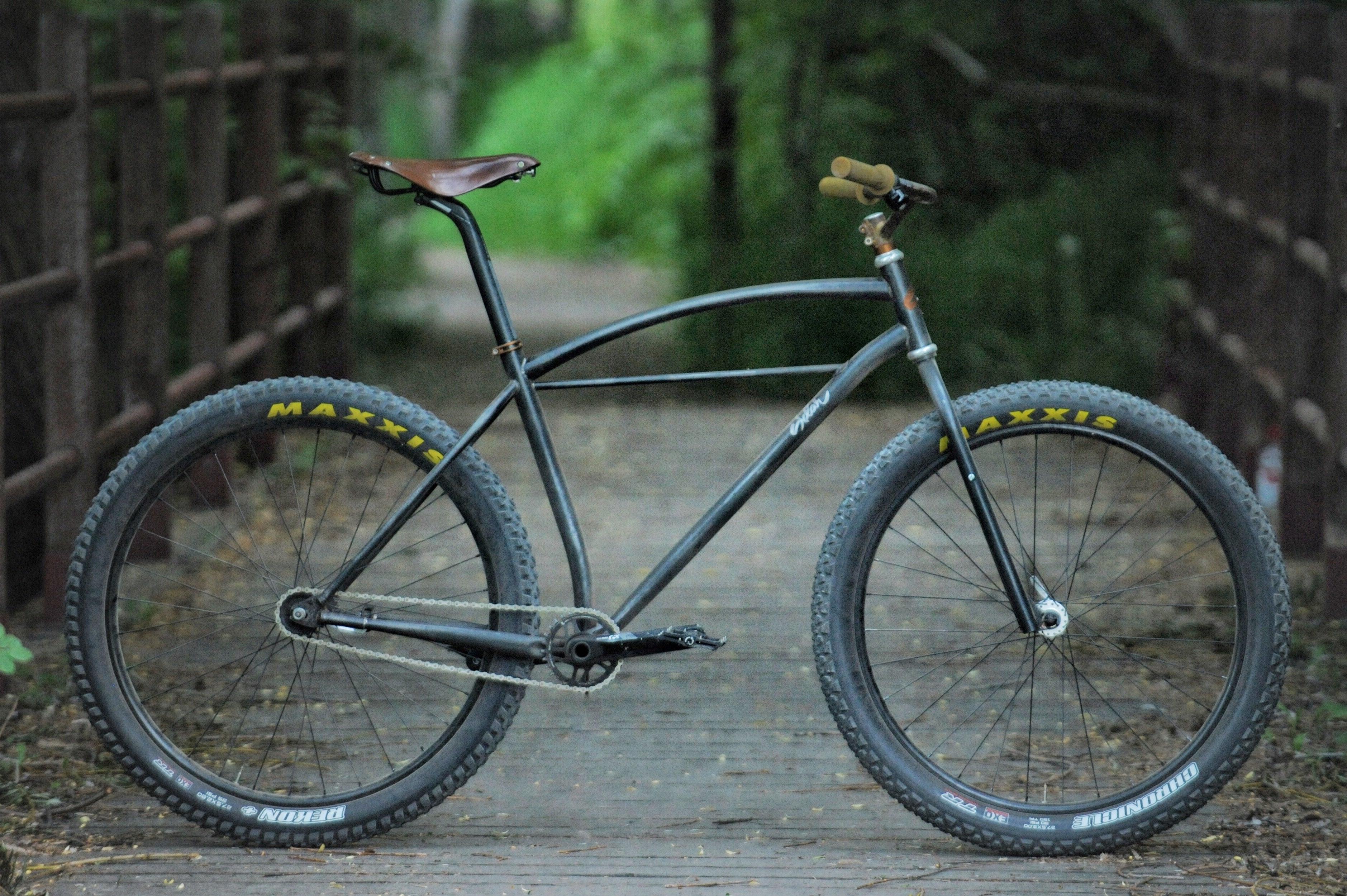 Weekend Projects - My 27.5+ Klunker
Years ago I built my friend Art a "modern" klunker bike that used a 120mm fork and current geometry. It was a cool bike and ever since I have been kind of wanting one...
Fast forward a few years to last weekend when I was looking at my new bending setup for unicrown forks. When I first started building frames I mostly used unicrown fork blades. I like the simplicity, the way they ride and the major weight savings over a segmented fork. That said, sourcing pre-bent unicrown blades from bicycle tubing manufacturers is challenging as there just aren't enough options out there for the variety of bikes I build. So I quickly switched to the segmented forks you will notice on most of the rigid bikes I build... Until now. I finally had the tooling to bend my own blades, but first I needed to build a test fork. And I did! And well then a frame to go with it. So that is what we have here.
A modern classic - Fun mountain geometry, big tire clearance, and coaster brake only. Pretty cool.