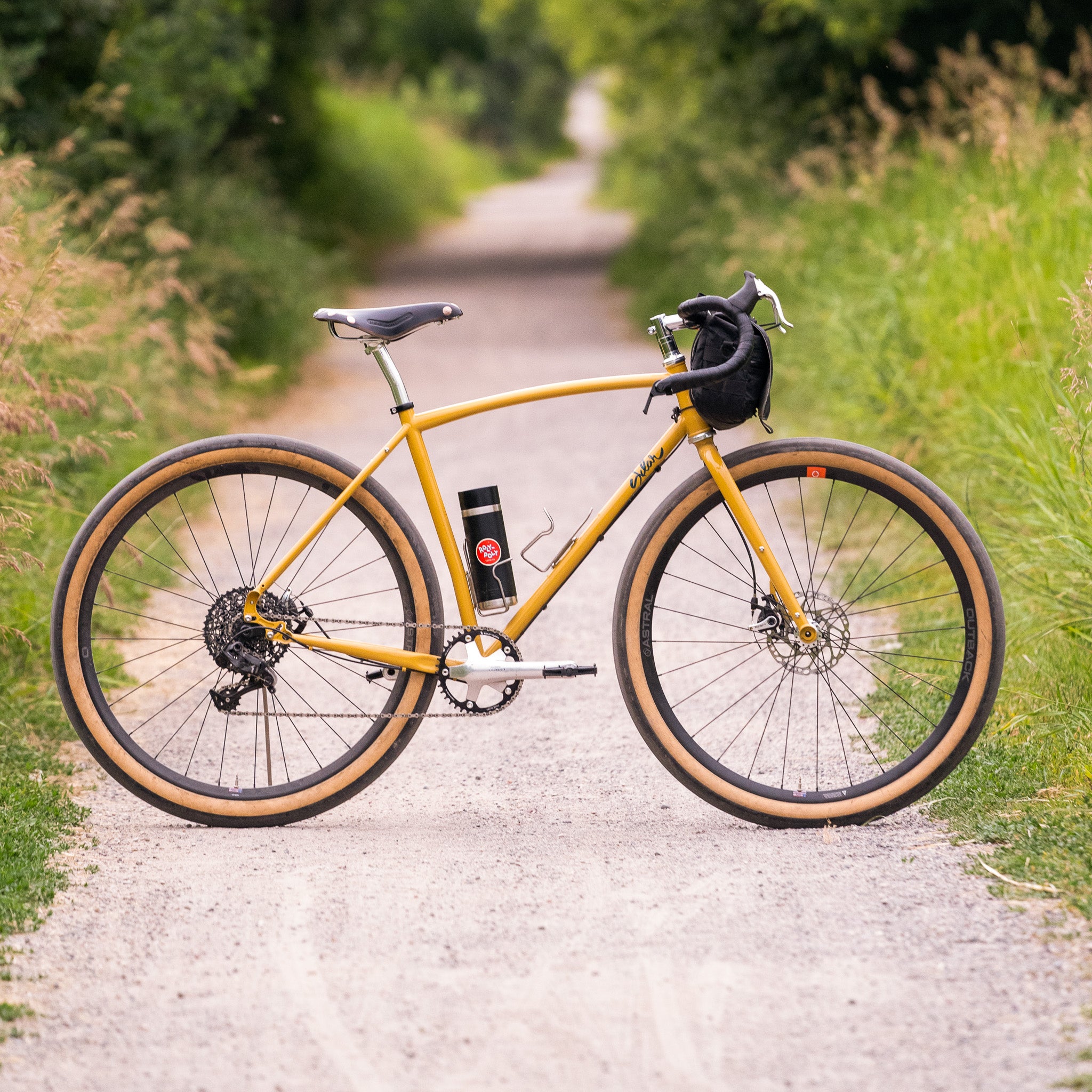 Taylors Super Something all-road gravel bike complete build
This SuperSomething build was put together for our friend Taylor, and in our eyes really highlights what this frameset was designed for. This build keeps it simple with all mechanical parts, some nice plump tires from Rene Herse (the 55c Antelope ridge) and a comfy fit that will keep Taylor feeling good all day, or just on his way to the coffee shop.
For the cockpit, Taylor went with a classy stem from SimWorks paired to an original deep-drop towel rack from crust bikes. We like a nice wide drop bar around here because there isn't much pavement to ride in Bozeman and and "road ride" usually features more dirt than tarmac. Not to mention there isn't anything too steep in this big valley. A wider bar provides more control, allows you to run a shorter stem which makes the bike handle in a way we like, and just feels comfy.
The drivetrain is good ole' 11 speed Sram with a barend shifter. Personally I've gone to the bar end shifter this Summer and I am really liking it. It gives you more options for brake levers which is nice and they just feel fun to use. I like the positive, sturdy feedback compared to the plastic-y feeling mechanisms of most modern brake/shifter combos. I don't think that one is better than the other but if you haven't tried one out in a while, they are pretty fun!
This build is topped off with a sweet Brooks saddle and a vintage ultegra crank that really tie the room together. Oh yeah, and our favorite complete wheels from Astral/White Industries.
Overall this is a sweet example of what the SuperSomething can be. Get yourself a nice frame, mix in some new and old parts and have yourself a super fun bike that is going to be around forever. We love to see it.
Learn more about the SuperSomething here.
Happy trails,
Adam