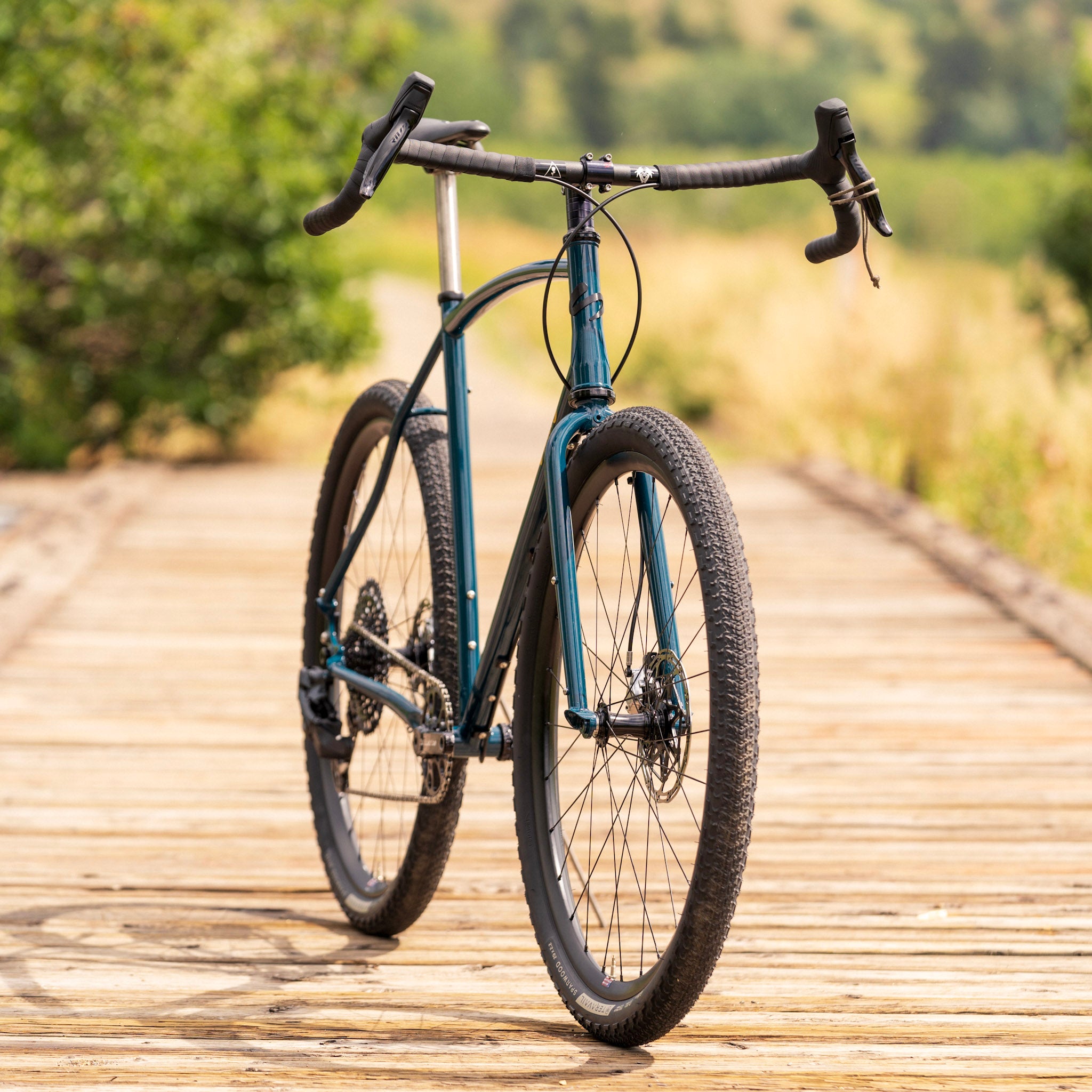 Miles' SuperSomething all arounder bike tourer
When Bikepacking.com hit us up for a SuperSomething to review we knew just the build to put together for them. While the SuperSomething was primarily designed as a general gravel bike it seems to have aligned with my long-time philosophy that a good touring bike starts with a bike that you like to ride all day. It may sound obvious, but making whacky accommodations for touring specific bikes has only lead me astray and the ones I truly love are the bikes I like to ride loaded and unloaded. On a 12 mile ride or a 12 day ride. Anyhow, when I took my SuperSomething on the Tour Divide earlier this summer this was nearly the setup I ran and it has ended up being my favorite bike I have ever owned so I wanted to build Miles something similar.
We went with the Crust Bikes towel bar that we have been putting on a lot of these builds. I love the shallow drop, it keeps your riding position fairly constant while giving you another hand position and more brake control for descending. You are rarely trying to get aero on a bike like this, but more hand positions is always appreciated. The backsweep on top is a great touch too. Love this bar.
For shifting we went with 1x12 AXS. For years I swore by 11-46 11speed with a 40T chainring. It worked and I liked it, but I went to a 36 up front and 10-52 in the back and it is a whole new world. Maybe I love spinning.
We went with the 2.1" Terravail cannonballs. It is a great fast tire that rolls quick but gives you lots of volume for chonky stuff. 
Anyhow, keep an eye out for a review soon on Bikepacking.com, we sure hope Miles likes it, we have a feeling he will. Send us an email if you'd like to chat about a complete build, we love getting to build these framesets up.
Happy trails,
Adam