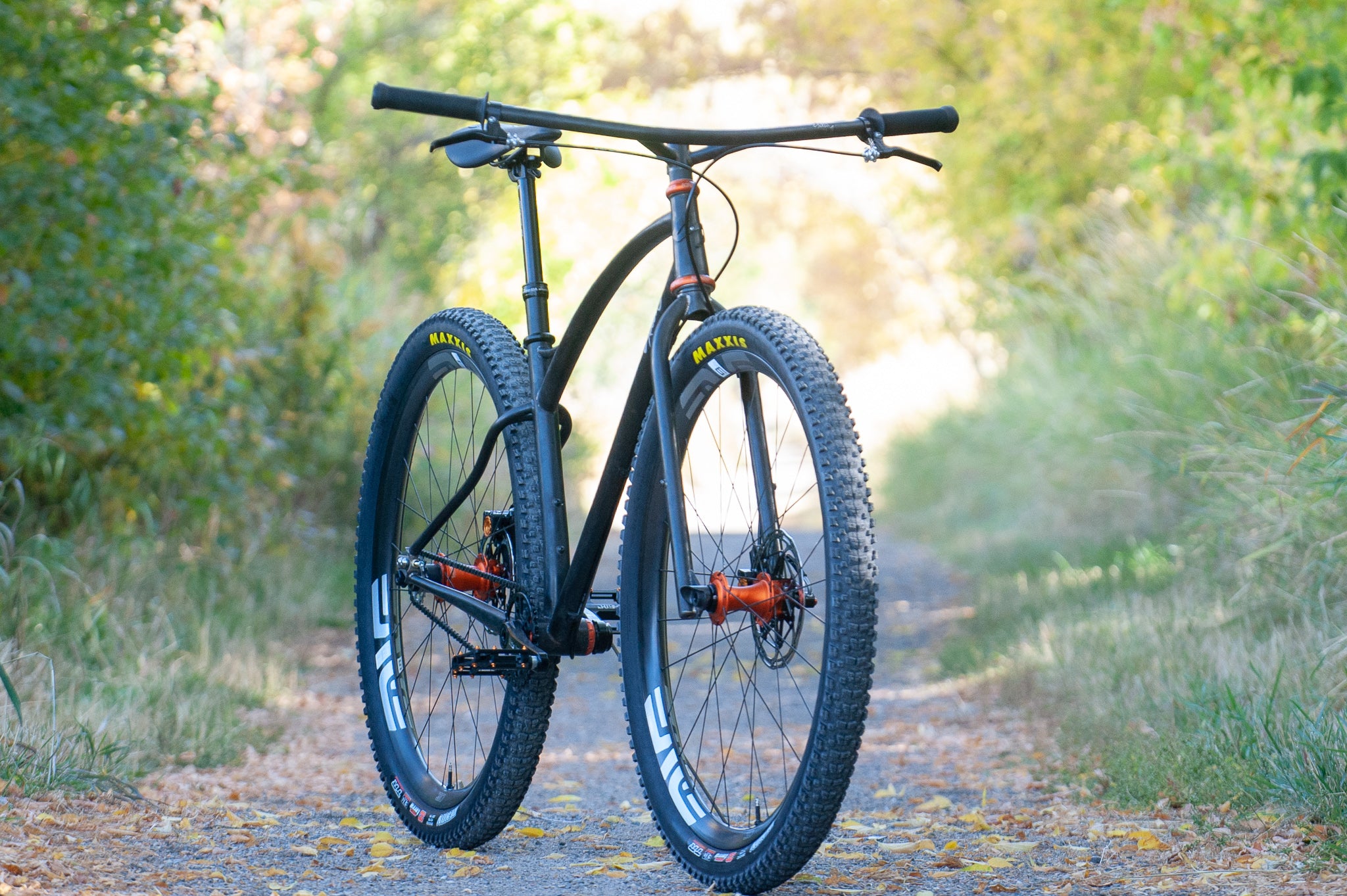 The Chris King Open house Single Speed Mountain Bike
"Show bikes" are always tough. As a builder, you often get invited to show off some company's new products on a carefully built frame. It is an opportunity to be seen with the latest and greatest, but also an opportunity to show off as a builder, what you have to offer. You've likely seen myself and other builders putting out the gorgeous builds at shows and on the internet, decked out in the most expensive parts that money can buy. Those parts no doubt ride wonderfully, but as someone with a small brand and a voice in the industry I really want to make cycling a more inviting place. That is a hard thing to do when all I ever show are $15,000 bikes like these show bikes I am talking about. For that reason I decided to bring a nice simple bike to the King openhouse.
This 29er "klunk" inspired singlespeed is a nice versatile bike that is going to last its' new owner a lifetime. This bike is designed to be simple and easy. Low maintenance with no gears, no suspension and mechanical disc brakes form Paul Components. You can hop on with out a worry and be on your way. That said it is ready to see some more serious duty with the option for gears and different tires sizes. From exploring townie trails to towing kids in a chariot, to weeklong bikepacking trips this is a great one bike to have and cherish.