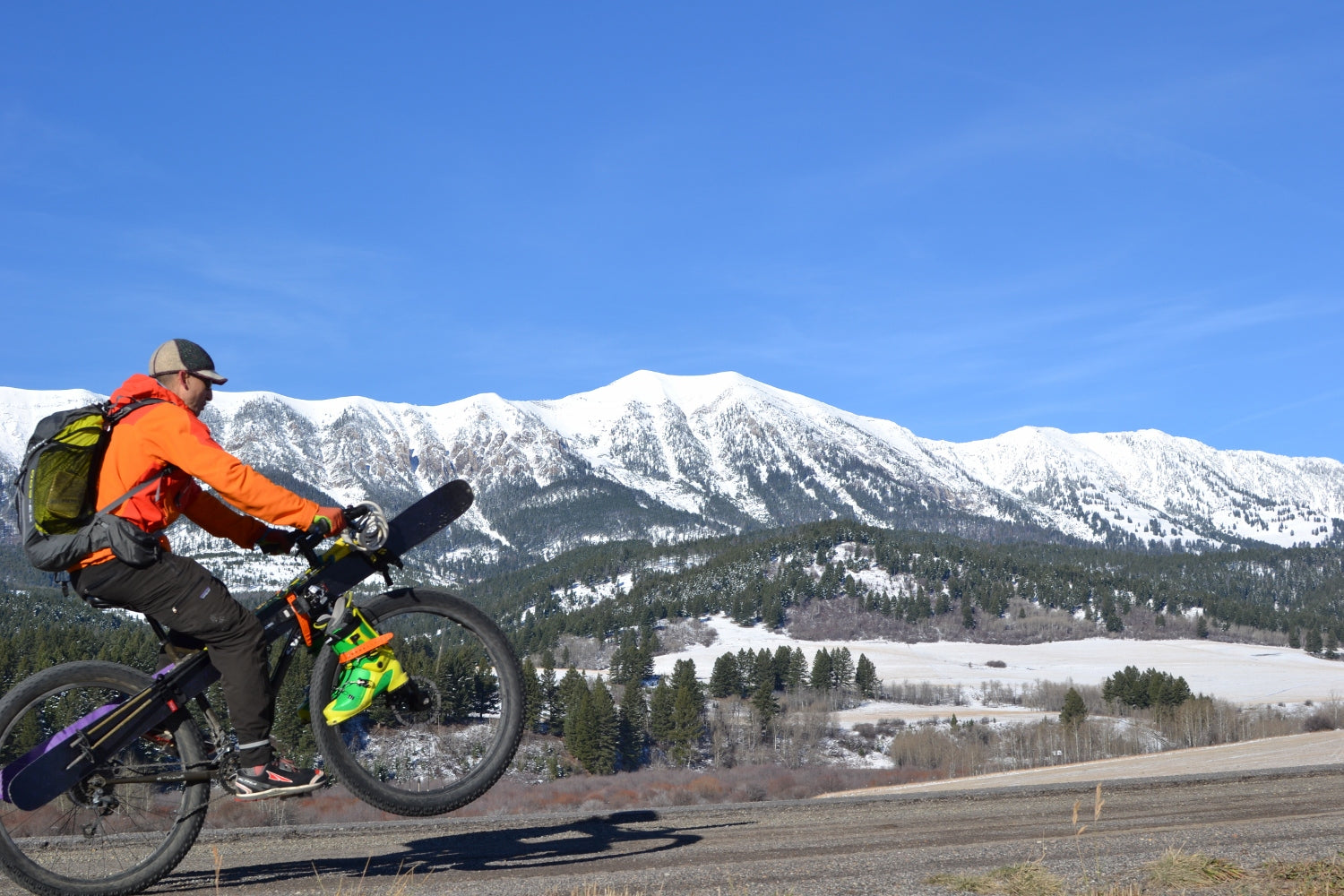 What a day!
It's trying to be Winter here in Bozeman, although there is definitely still a hint of fall. Enough snow has accumulated up in the mountains to make for some OK turns, but it is definitely early season stuff. 
This time of year the toughest decision can be between getting excited about the upcoming season and going for a ski, or savoring the last of our time on the bike. Today, Chris and I decided to do both!
We met at the shop and got rolling bright and early at 8:30. While I would have liked to take my plus bike, I ended up on the cross bike because that seatpost diameter matches the mount on  my nifty tech binding rack:
The Cross bike turned out to be OK though, because it happened to be a gorgeous, sunny fall day with nice dry roads. We road the 16 miles up to a top secret powder stash in the Bridger Mountains, where it conveniently was also season pass pick up day. We got our photos taken and our new passes, then got to transition to our ski boots inside. Pretty luxurious I know.
From the base we ditched our bikes and threw on the skins, hiked up a good ways for some boot packing. We stopped to enjoy the scenery for a moment up top and then mad some surprisingly pleasant turns down.
Lots of friends were up skiing today, so it was nice to see them in the parking lot before we booked it down the canyon and made it back home.
Man, I am tired! But that was an excellent day, and a great mix of a few things I love!