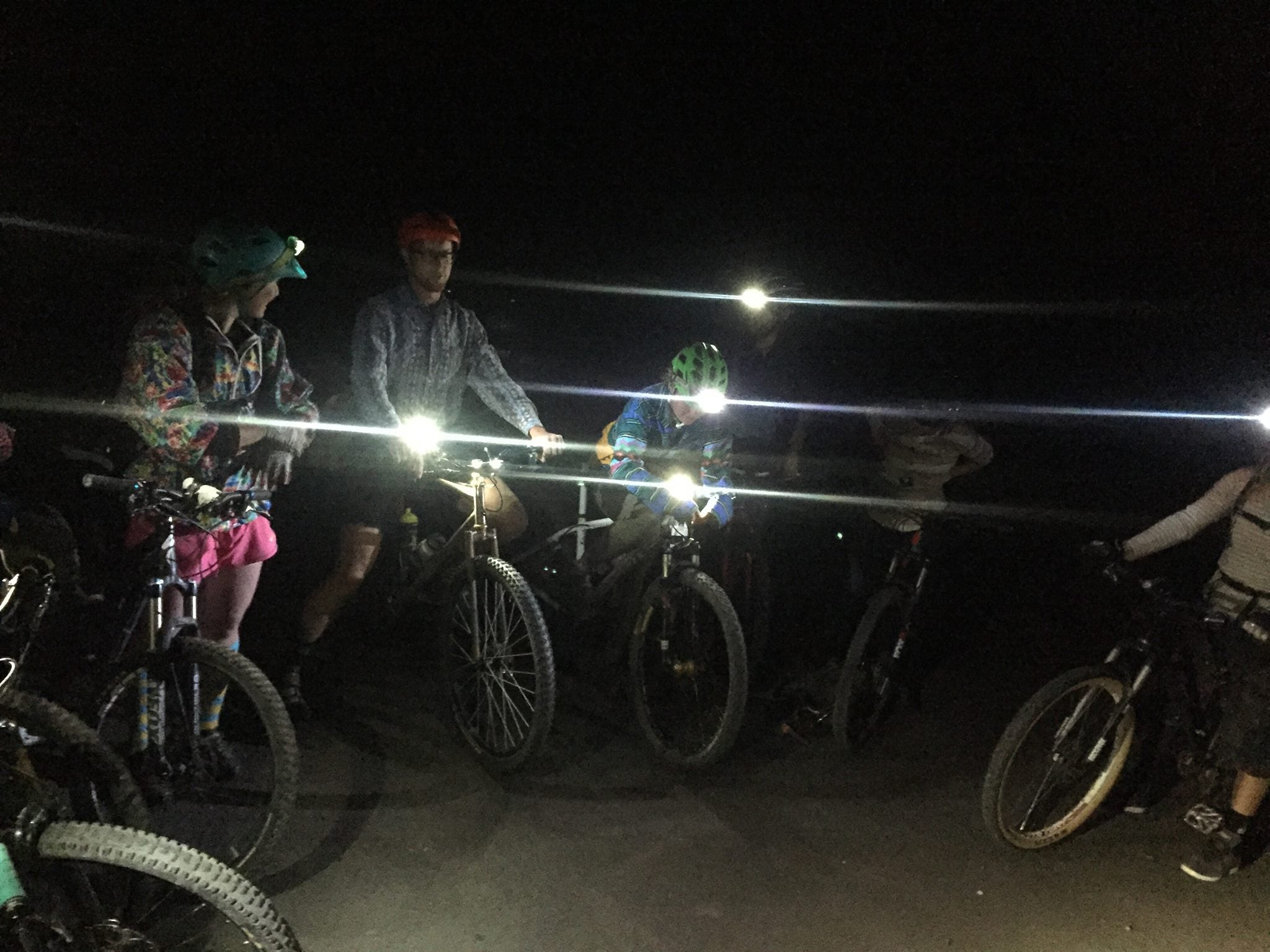 Intergalactic Super Blood Moon Eclipse Fondo
Well it must have been Thursday night or so the Sam had the great idea to get some folks together for a nice ride under the stars. That coming Sunday (Or yesterday to be exact) just so happened to be a Lunar Eclipse, Super blood - moon celestial phenomenon so It was perfect.
We all met up at the Moser creek trailhead in the Hyalite Solar System where a couple games of in-the-dark food down were waged, pie was eaten, some beverages shared...
We climbed the short dirt road climb with lights out for the most part. Scattered cloud cover blocked the moon for the most part, but it's diffused light still helped to guide the way. One of the perks of riding this way is that the size of climbs aren't really visible, so we may have pushed it a bit.
We hung out at the start of the single track for a while. We started a nice little camp fire and enjoyed one of those nice fall nights that will soon be overtaken by winter...
Anyhow. After that we bombed down some tight single track, performed emergency taco'd wheel reversal and all in all had a blast. We all agreed that we need to do more night riding, because dang was that fun.