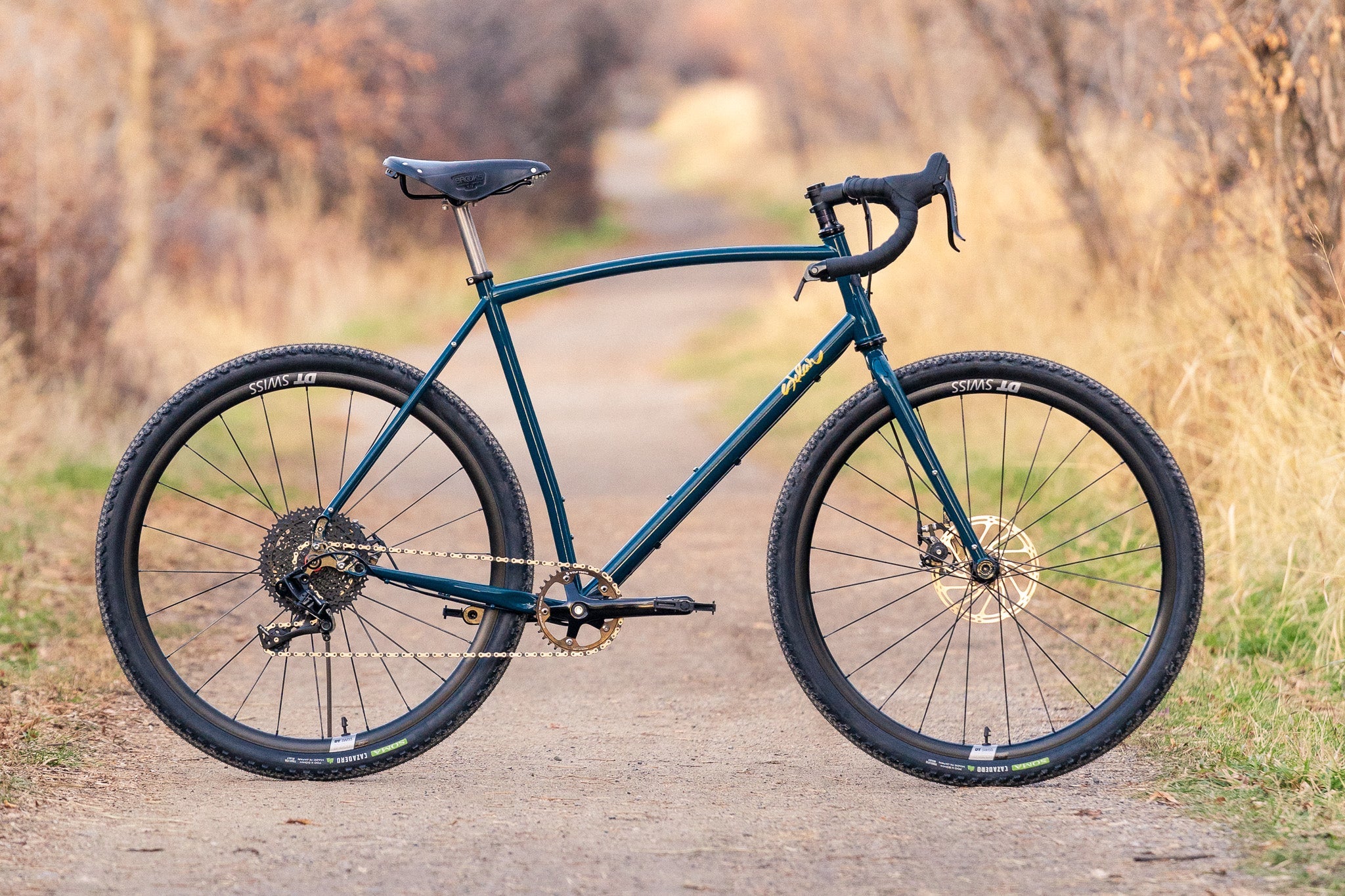 Bob's SuperSomething gravel bike - mechanical with bar end shifter
Bob reached out to us a few weeks ago looking for a complete SuperSomething Build. We chatted about sizing and a some general build kit ideas first. At 6'3" Bob was certainly a 60CM frame and wanted his handlebars more or less even with the saddle. No problems there. With a budget in mind and the desire to sprinkle in some nice USA made parts we put together this build kit with a 1x11 drive train and a bar end shifter. I've been riding my SuperSomething with a barcon and it is a really fun and simple way to shift your bike. 
Bob went with the Crust Shaka bar which gives you some width with less flare and a more traditional bar shape. It was fun to put on the 700x50c Cazadero's on this build, our new Titanium Seatpost, and the DT Swiss G1800 wheelset, which is a nice budget-friendly wheelset we have been liking.
All in all this is a great SuperSomething build. A simple, mechanical bike that really doesn't break the bank. Can't wait for Bob to ride it all over the hills of Vermont and western Mass!
You can learn more about the SuperSomething frameset here and drop us a line if you are interested in a complete build!
Cheers,
Adam