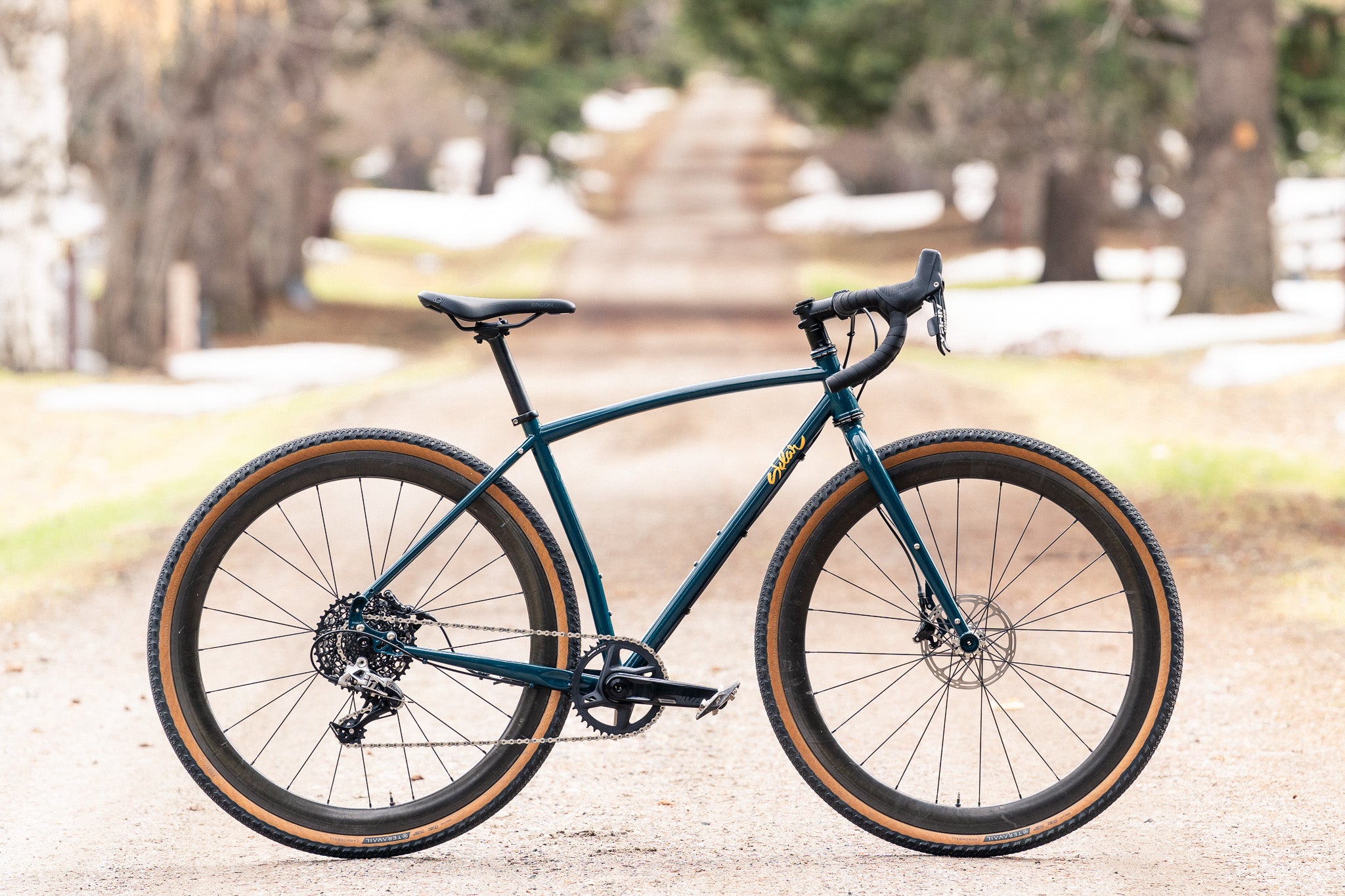 Kaelyn's SuperSomething gravel bike build
This SuperSomething is a great example of what this bike was designed to do. While the internet might fawn over 2" tires on a drop bar bike, a 42c tire is more than enough to tackle virtually any terrain and it is really fun to do when you are on a road-ish bike too. 
Kaelyn lives in Bozeman where our gravel ranges from wide open smooth dirt roads in the valley to steeper and rougher things higher in the mountains, often with some options for a little single track too. To make a nice bike for all that terrain Kaelyn went with a pretty standard gravel fit, mostly like a road bike fit but a little more upright. This was a nice sensible build with parts that work really well and don't break the bank (except for that sweet hand me down industry nine wheelset). We went with Sram apex, which works great on a budget, some cockpit items from Salsa and for tires we went with our favorites, the Teravail cannonball in 700x42C.
This is a great example of what this bike can do! A really fun and capable gravel bike that will last forever, right around $4,000 all said and done. How super is that?
Learn more about the SuperSomething gravel bike here.