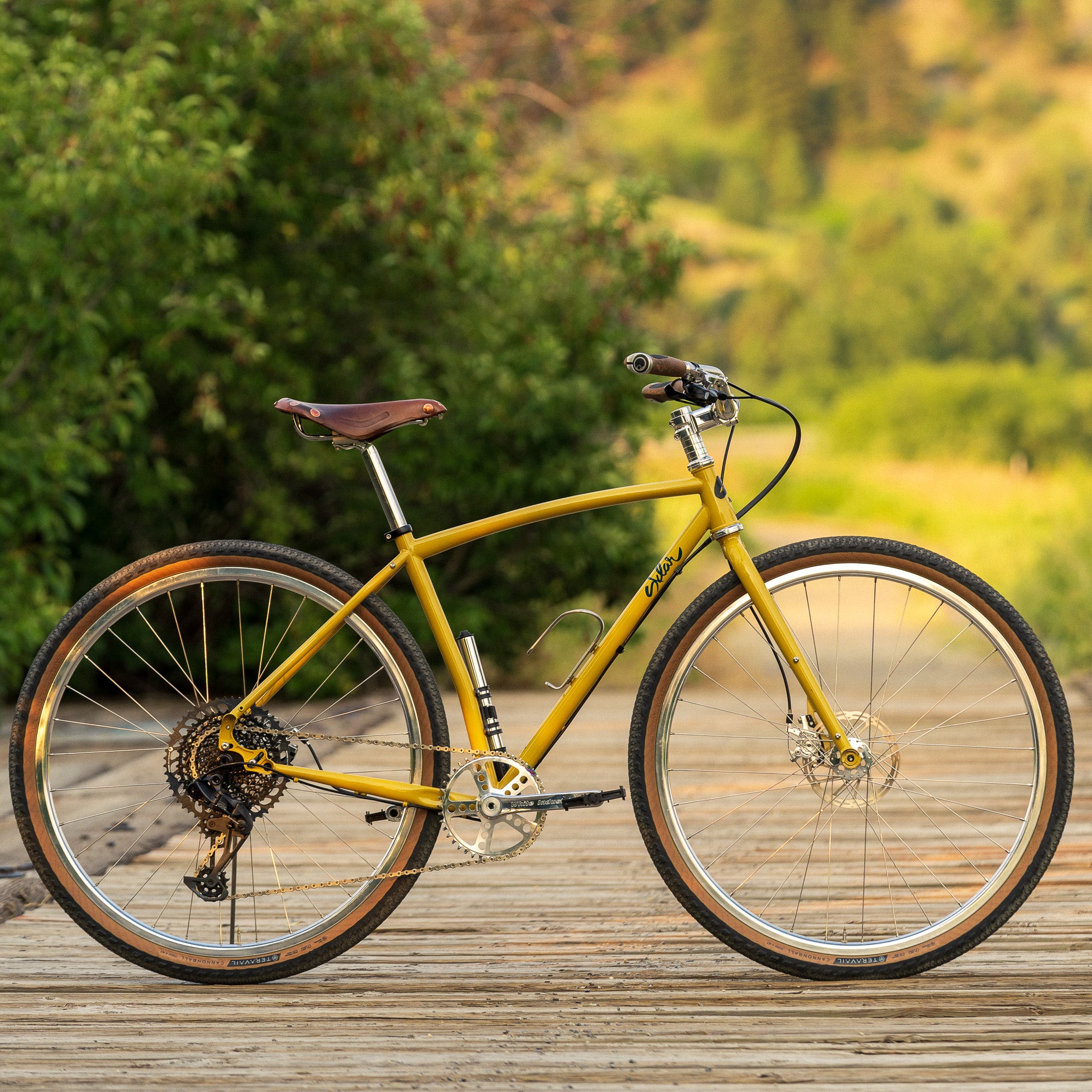 Josh's SuperSomething in super-townie mode
Possibly the most fun part of our new production bike, the SuperSomething, has been building these framesets up for friends and doing this build for our friend Josh was super fun.
Josh lives around the corner from the shop and in addition to riding his Sklar SS MTB all over the trails around Bozeman and beyond, Josh prefers to bike around town. He also has plans to ride the divide some day in the not too distant future and wanted a gravel bike that could accommodate a larger tire. So while it may be a chill cruiser now, mechanical brakes and shifting mean an easy swap to drop bars and divide mode and also easy field serviceability. We like easy to work on bikes for both our out-there adventure bikes and our daily drivers.
Josh went with the Paul Klampers which I always describe as 90% of the performance of a hydraulic brake and 10% of the maintenance. Those numbers make me go for them on most of my own bikes because I like to spend my time riding rather than maintaining.
Anyhow, Josh went with a whole lot of other fun parts on this build too. The Soma dream riser, cranks hubs and headset from White Industries, a stem and seatpost from Paul. Seriously cool stuff from our friends in California. People often ask for advice on picking out colors for their build and I think keeping it simple is best. All black and/or silver always looks good and in this case all silver looks really cool 😎. Learn more about the SuperSomething here.